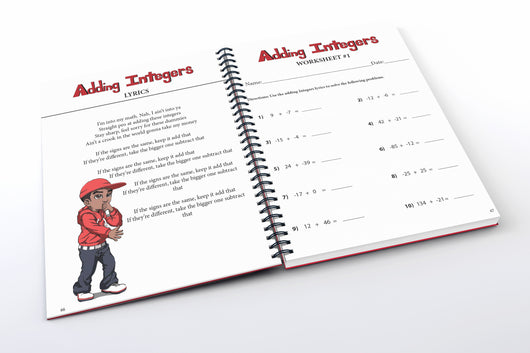 Additional Student Work Books
Regular price $60.00 Sale
OVERVIEW
*Online Academy Registration is required for full access*
The Lyrical Math Student Workbook is truly a one-of-a-kind math resource. Designed with the student in mind, this book covers both procedural and conceptual math pedagogy with each lesson.  What makes this book stand out are the 12 unique characters assigned to each lesson of the book.
Students now have the opportunity to make social-emotional connections before they ever begin a lesson. Every character has their own special profile. In their profiles, students make personal connections by reading character bios and backstories. In each lesson, students get to learn even more about their favorite characters with every word problem they solve.
The Lyrical Math Student Workbook is truly unique and we are confident your child or students will be engaged from cover to cover. 
MATH CONCEPTS COVERED
Multiplication
Division
Multiplying Fractions
Dividing Fractions
Adding Integers
Area of 2-Dimensional Figures
Conversion of Length
Conversion of Volume
Mean, Median and Mode
Rational and Irrational Numbers